References - this page is not displayed in the menu or open to public access.
Sparkes Line

When I first started putting the 20th Century Diary together I sent the draft 'Swinburn' document (1900-1946) to Monica and Ray and to John and Wendy to see if they could add additional information and resources. M&R replied with a letter, which had nothing to add to the research but said that they were unhappy with the negative remarks about Margaret May that I had included in her biographical summary. In response to their comments I took out the last paragraph, which claimed that she was a difficult and cold woman. They also drew my attention to the misspelling of Sparkes on the marriage licence for Margaret May and Tom Swinburn.
The reply from John & Wendy was much more valuable. They provided photocopies of many photographs - all that I have in this line that are not originals came from them. They also provided the Sparkes family data provided in this letter and the attached list. This forms the basis of the information about the Sparkes line in my Family Tree software.
The Don & Margaret referred to are John's cousin Don Handley and his wife. Don was the son of Hetty from her first marriage.
We took a photograph of the framed certificate to mark Tom Swinburn's 25 years of service to Rolls Royce when we visited J&W for their Golden Wedding in the spring of 2011. A copy of this is in the Swinburn 1918-1946 volume under April 1935.
In 2014/15 I was in touch with Margaret Jill Mills (nee Smedley), descendent of Thomas Sparkes who had created her own family tree in Ancestry and shared her findings with me. She read and made comment on the web pages and offered some additions.

Also at the end of 2014 I made contact with Helen Ainsworth who had been researching the same tree for her niece who married Martyn Sparkes (descendent of Arthur Leonard). She had more information about that line - see also her History in the Sparkes <1900 ancestral line.
Swinburn Line
Family tree information for the Swinburn line came originally from Aunty Margaret (Margaret Anne Swinburn b. 1889) whom I approached in 1965 when I was starting to take an interest in the family tree. She wrote to me with enclosing a page of information, which she said Dorothy had typed out.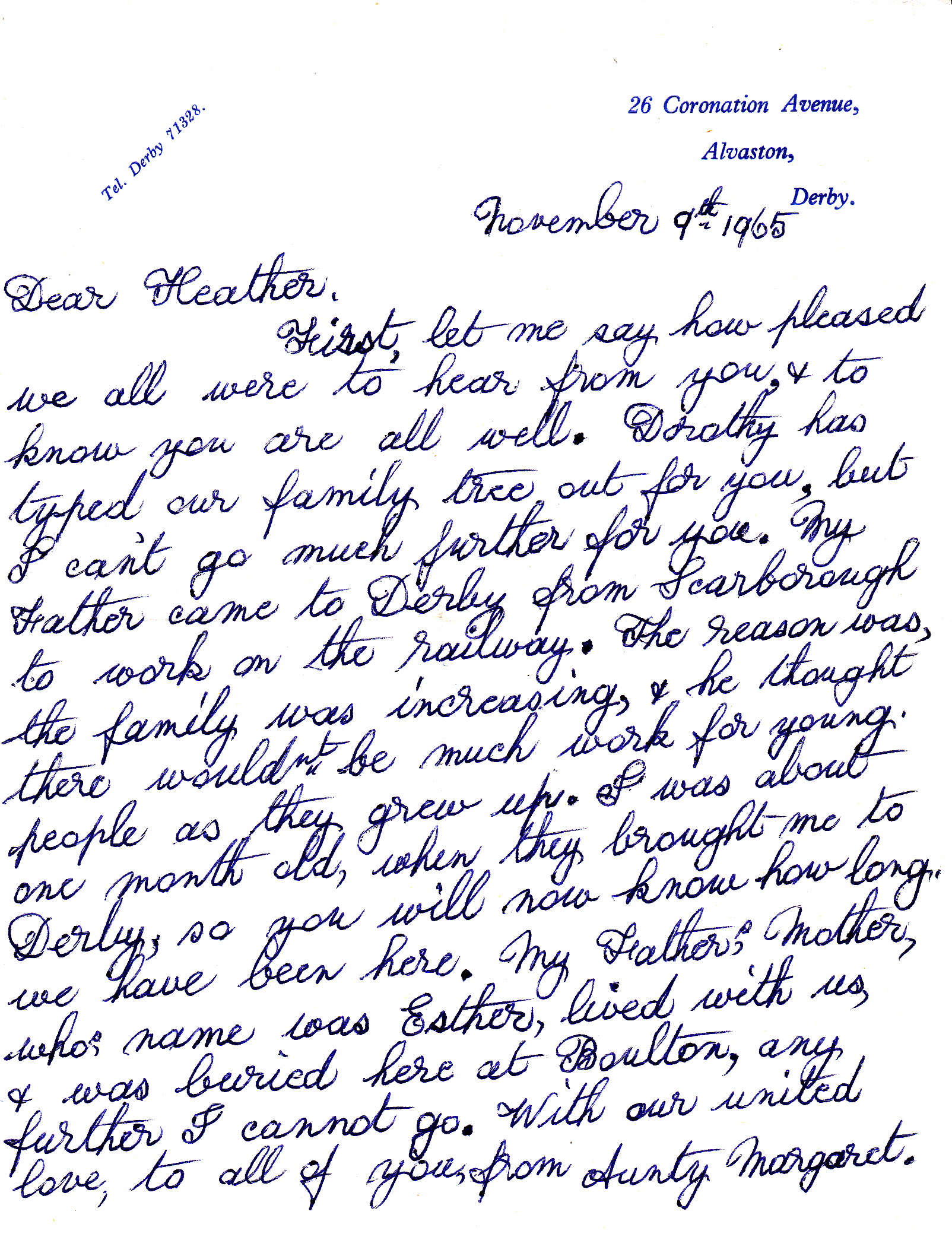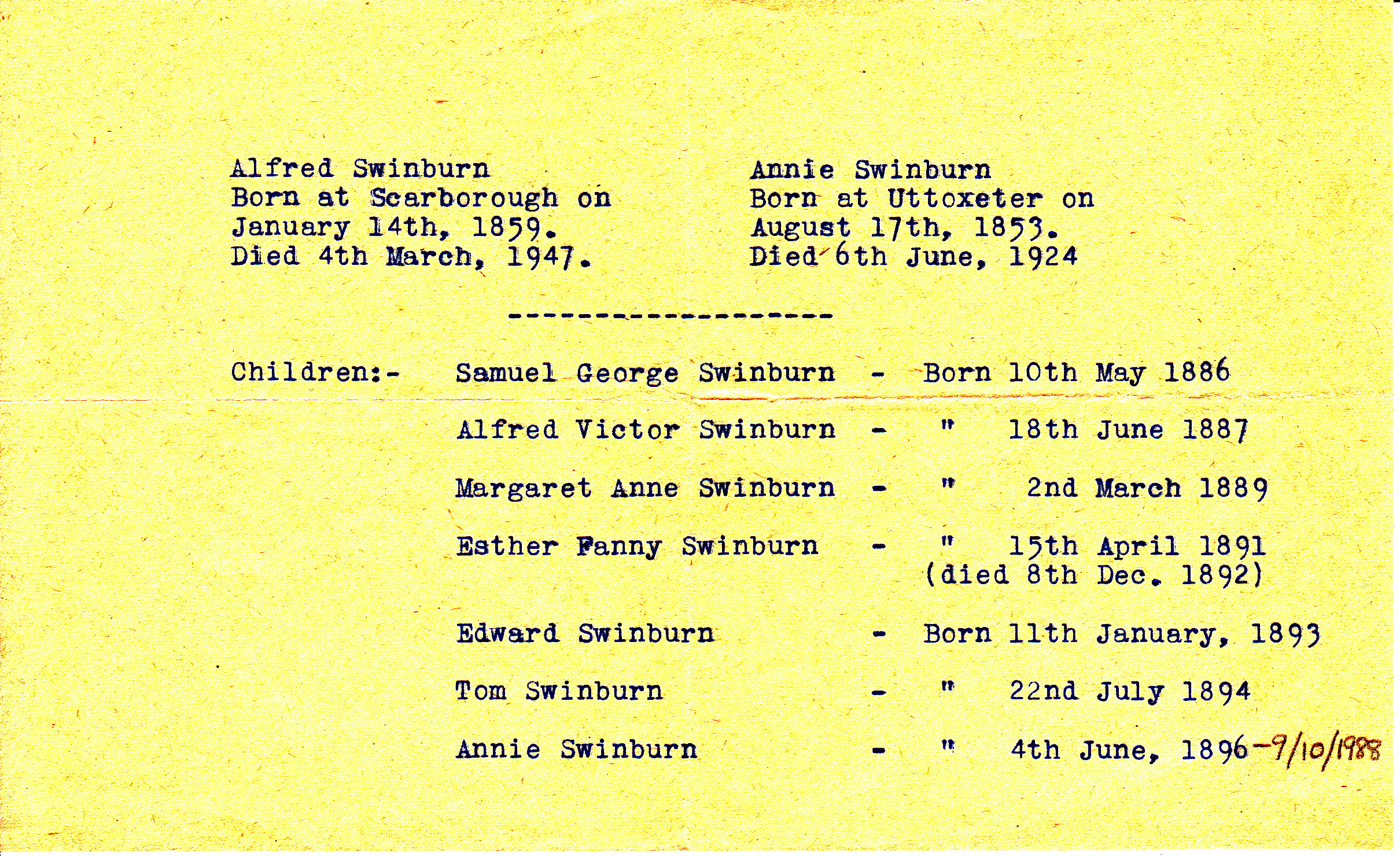 Later when I started to research in earnest (in 1993) Dad (Ronald David Swinburn b. 1924) filled in more information about his cousins and subsequently other members of the family have supplied information and documents – notably Wendy and John Swinburn (b. 1934). They supplied photocopies of photographs including those of the young Alfred and the letter of 1872. I understand that Robert Domleo had the originals of these photographs. I have only photocopies of these and would very much like to see the originals again to make high quality scans.
I found a piece of research on the same lineage online but there are a number of errors in it. However it is interesting to compare notes. http://webspace.webring.com/people/au/um_7035/pickering.html